Interested in being spotlighted? Just send me an email at observantturtle.blog at gmail dot com!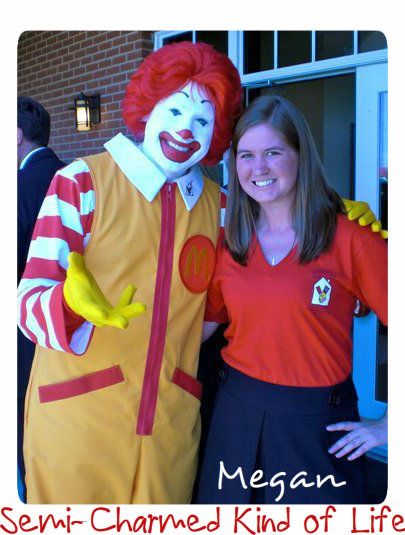 My Greek experience started off in a pretty unorthodox manner.
I only applied to universities with active Greek communities because I knew I wanted to join a sorority, yet I didn't even participate in recruitment my freshman year because I was hoping to avoid the week-long formal recruitment process. By the time spring recruitment arrived, though, I knew I wanted to be an ADPi, and they weren't taking new members in the spring. So, I ended up needing to go through formal recruitment anyway as a sophomore (which is fairly rare at Mizzou). Anyway, I ran for the executive board right away and served as the Panhellenic Delegate in 2010 and then was elected chapter president in 2011. After graduating in December 2011, I applied to be a Leadership Consultant and was offered the job in March of this year. I can't wait to start traveling for my consulting position in August!
I can summarize my Greek experience in one word: opportunity.
When I say opportunity, most people probably think of the countless leadership opportunities that Greek organizations provide. There are individual leadership positions within the chapters, steering committees for campus-wide events and leadership positions for many Greek-specific initiatives. Leadership isn't the only opportunity the Greek community provides, however. There are also the countless opportunities for service, through our own chapter's philanthropies and other volunteer events, and, of course, the opportunity to gains hundreds or thousands of new sisters across the country. Almost anything you want to do, whether it be an academic, athletic, service-oriented or other pursuit, you can bet the Greek community has the right tools and programming to help you achieve that goal.
Alpha Gamma has a history of winning lots of Greek Weeks and Homecomings at Mizzou. My last year in school (2011), we won both Greek Week and Homecoming, and after Homecoming we got "All I Do is Win" shirts with the ADPi letters inside:
I think the
Being Greek
blog is a great resource for sorority women everywhere to connect with their active and alumnae sisters, both from their own chapters and other organizations. I'll be posting my schedules for my travels in 2012-2013 on my blog as I learn them, and I'd love to hear from you if I'll be stopping by your school, whether you're an ADPi or not! We can get coffee or frozen yogurt or something. :)
Visit Megan's blog!